AMEs at SGL
To Adventurous and Enthusiastic AMEs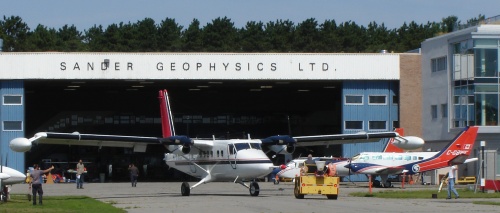 Sander Geophysics is looking for enthusiastic, safe and adventurous AMEs to join our worldwide operations team.
Aircraft Maintenance at SGL
Sander Geophysics supports its aircraft in worldwide operations by providing routine maintenance, heavy maintenance, modifications, STC development, and in-house component support. With a philosophy of putting safety first, SGL provides a low pressure, comfortable work environment with a stable schedule, and benefits in addition to the annual salary.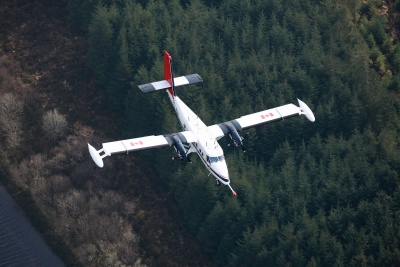 Ottawa is the main base for Sander Geophysics. At headquarters within the office building/hangar there is a dedicated paint booth, components room, machine shop as well as the equipment necessary to support in-house maintenance. The hangar is heated with new natural gas radiant heaters installed in 2017.
When working at field locations the AMEs are 100% supported by Ottawa and work as part of a team. Field crews typically include geophysicists, technicians, pilots and AMEs. When working away from Ottawa SGL provides AMEs with quality Snap-on tools and all the equipment and spare parts necessary to fully support all maintenance requirements.
Obtaining an aircraft maintenance engineer (AME) licence
Sander Geophysics owns eight Cessna 208B Grand Caravans, two de Havilland DHC-6 Twin Otters, and two Airbus Helicopters AS350 B3s.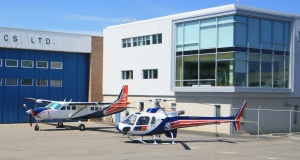 All of our aircraft have been heavily modified for geophysical survey work including the addition of wing and tail booms. On board the aircraft, various geophysical sensors have been installed as well as equipment racks with processing and recording equipment.
AMEs Based in Ottawa
AMEs based in Ottawa work day shifts consisting of 37.5 hours per week from Monday to Friday. Once a year the AME has the opportunity to travel and support company aircraft at locations all around the world.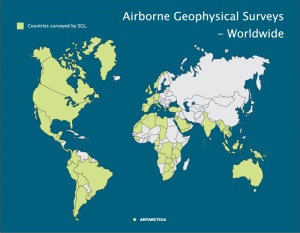 Field AMEs
SGL provides a particular opportunity for AMEs to create fantastic memories exploring the world while traveling with work. Field AMEs also have a unique employment situation as they have the option of living outside of the Ottawa area between their field assignments. When tasked with new field work they will travel to meet the aircraft wherever the geophysical survey base is located.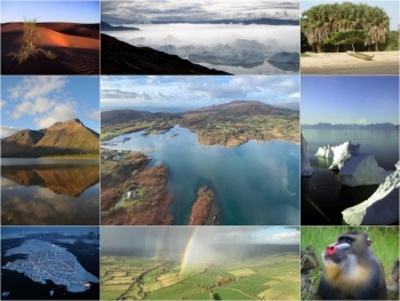 SGL provides the great opportunity for AMEs to explore places off the beaten track while working. Additional job perks and benefits include, but are not limited to:
Extended periods of time off;
Field AMEs can choose to live outside of the Ottawa area;
SGL Field AMEs are continually supported and supervised from Ottawa as required, but work independently while at the field location;
Time off at survey locations can be spent taking advantage of what the local area has to offer whether recreation like scuba diving, kayaking, hiking, surfing, and also exploring and visiting local attractions to experience the region's culture etc., and
Being part of a team that works together to fulfill the task of acquiring data in the survey flying portion of a project.
What SGL Offers You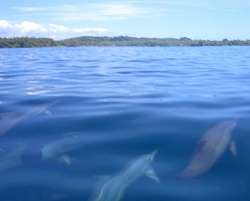 SGL values a work-life balance and does its best to accommodate vacations and time off.
SGL has supplementary medical, dental, life insurance, long-term disability and international travel medical coverage, and the health benefits are extended to spouses and children.
SGL offers 15 days of paid sick leave available annually and it may be carried forward to a maximum of 75 days.
Travel expenses are paid to and from a field location, including flights, taxi rides, mileage in a personal vehicle, etc.
Field accommodations are paid for each night spent working in the field, traveling, on course away from home, or working in the office in Ottawa (if Ottawa or the surrounding area is not where a person resides).
Per diems are paid for each day spent working in the field, traveling, on course away from home, or working in the office in Ottawa (if Ottawa or the surrounding area is not where the person resides).
SGL pays a clothing allowance of $150 annually to all employees who have participated in at least one field project per year. This payment is in recognition of the fact that there are some extra clothing requirements for fieldwork.
SGL supplies all safety equipment, work shirts and provides compensation for safety shoes, and
SGL pays AME licensing fees.
Who SGL is Looking For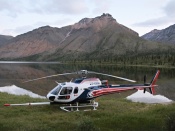 SGL is particularly interested in AME's who have experience working on aircraft the company owns and operates, but this is not a requirement. AME's of all experience levels, including apprentice AMEs are encouraged to apply to open positions at Sander Geophysics.
Why SGL?
SGL is a world class establishment and a leader in the airborne geophysical survey business. We are looking for committed and adventurous AMEs. SGL stands out for its positive and open attitude and for the opportunities it provides and its commitment to safety. Sander Geophysics is a founding member of the International Airborne Geophysics Safety Association (IAGSA) which promotes the safe operation of helicopters and fixed-wing aircraft on airborne geophysical surveys. SGL has operated in every continent including Antarctica, and this allows you the chance to see the world while working.

Submit your application to careers@sgl.com.
Thank you for your interest in Sander Geophysics!