To Adventurous and Enthusiastic Pilots
The Hiring Process
Application Process
The first step to getting hired at Sander Geophysics is submitting a detailed cover letter and résumé to careers@sgl.com. Please indicate the appropriate position title in the subject line of your email. We review all the résumés we receive and identify those that meet both our experience requirements and who we believe will most closely represent our company values and culture. Note that only applicants selected for an interview will be contacted.
The Interview
If you are selected, you will be contacted for an interview. Interviews regularly occur in Ottawa, although we can do interviews via Skype if distance and schedule make a face-to-face meeting difficult.
Ground School
If you successfully complete the interview and reference checks are favourable, you will be invited to an upcoming, paid 5-day ground school held at the head office in Ottawa. SGL also pays for your travel and accommodations if you reside from outside of the Ottawa area. The ground school covers company indoctrination, flight operations policies and procedures, airborne surveying and survey equipment, human performance factors, international travel with SGL, CRM, SOPs, aircraft systems, ferry flights, and more.
Offer of Employment
Once you have completed ground school and SGL decides you will make a good fit, and you decide you are a good fit, we will give you an offer of employment.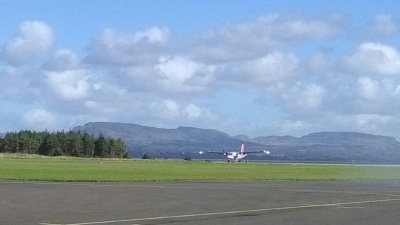 Submit your application to careers@sgl.com.
Thank you for your interest in Sander Geophysics!